DAVINCI RESOLVE
STARTER PACK
---
---
BOOKS
---
ONLINE COURSES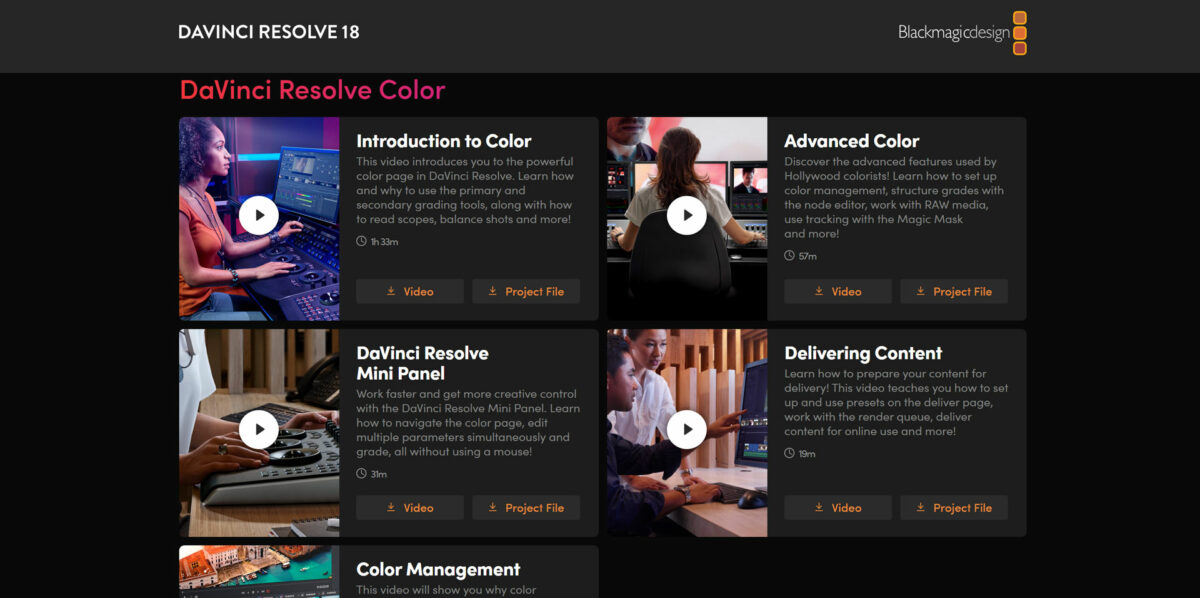 More courses:
colour.training
fxphd.com
mixinglight.com
rippletraining.com

---
YOUTUBE CHANNELS
---
GRADING MONITORS
---
HARDWARE
SHOPPING GUIDE
---
STUDIO SETUP
---
COLOR MANAGEMENT
THE BASICS
---
CODECS / FORMATS
H264 / RAW / ProRes / DNxHR
---
FREE VS. STUDIO
FEATURE COMPARISON
Here are some differences between
the "Free" and the "Studio" version.
---
UPLOAD GUIDELINES
YOUTUBE & VIMEO
---
SAMPLE FOOTAGE
BRAW / PRORES / ARRI / RED
---
WEBSITES
MISC
---
ACES
HERE ARE SOME LINKS IF
YOU ARE INTERESTED IN ACES
---
FILM STILLS
SOME LINKS WHERE YOU
CAN FIND FILM STILLS
MORE:
https://stillsfrmfilms.wordpress.com/
https://movie-screencaps.com/
https://www.bluscreens.net/
https://beta.flim.ai/
http://stills.gallery/
https://screenmusings.org/
---
Have fun.

If you have any questions / suggestions / comments, feel free
to contact me at stefanATmononodesDOTcom

If you want to support me and the content here,
then you can 'buy me a coffee'. Always appreciated.