Inglourious Basterds
reverse engineered PowerGrades
---
In the first step, I created my own "Soft 2 Strip"-Look. That's what I call the look, more commonly known as Orange/Teal-Look. In the second step, I selected films that also have "Soft 2 Strip"-Looks and tried out whether I could recreate them with my "Soft 2 Strip" PowerGrade.

As with my other projects, it was important to me to work simple and clean and to get the desired look with a minimal number of controls so that my PowerGrade remains flexible when grading. My goal was to get very close to the original, but I did not try to get every single color 100% correct.

To create this special "Soft 2 Strip"-Look I used a fixed node structure. I did not use any curves, no color warper, no lift gamma gain, no qualifier, no Hue vs. Hue. The very recognizable part of the "Soft 2 Strip"-Look is especially created in Node 3 and 4. Between Node 1 (CST – Color Space Transformation) and the "Kodak 2383 LUT" in Node 5.


If you want to know the secret behind my node tree, you can purchase my "Soft 2 Strip" PowerGrade package. It comes with an additional PDF that includes instructions to my minimal method that provides you with clean results and varying, changeable intensities to choose from.

CLICK HERE for more information about my "Soft 2 Strip" PowerGrade.
---
PowerGrade: HANS LANDA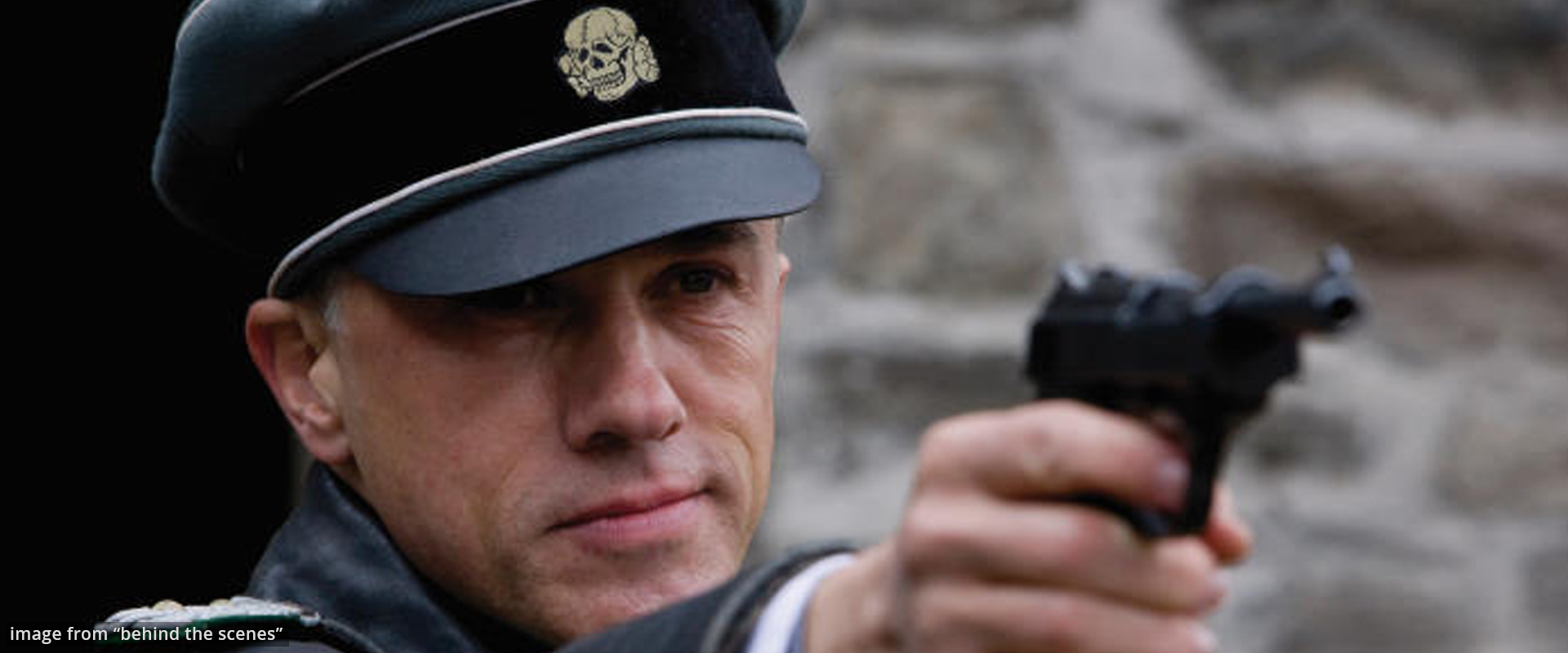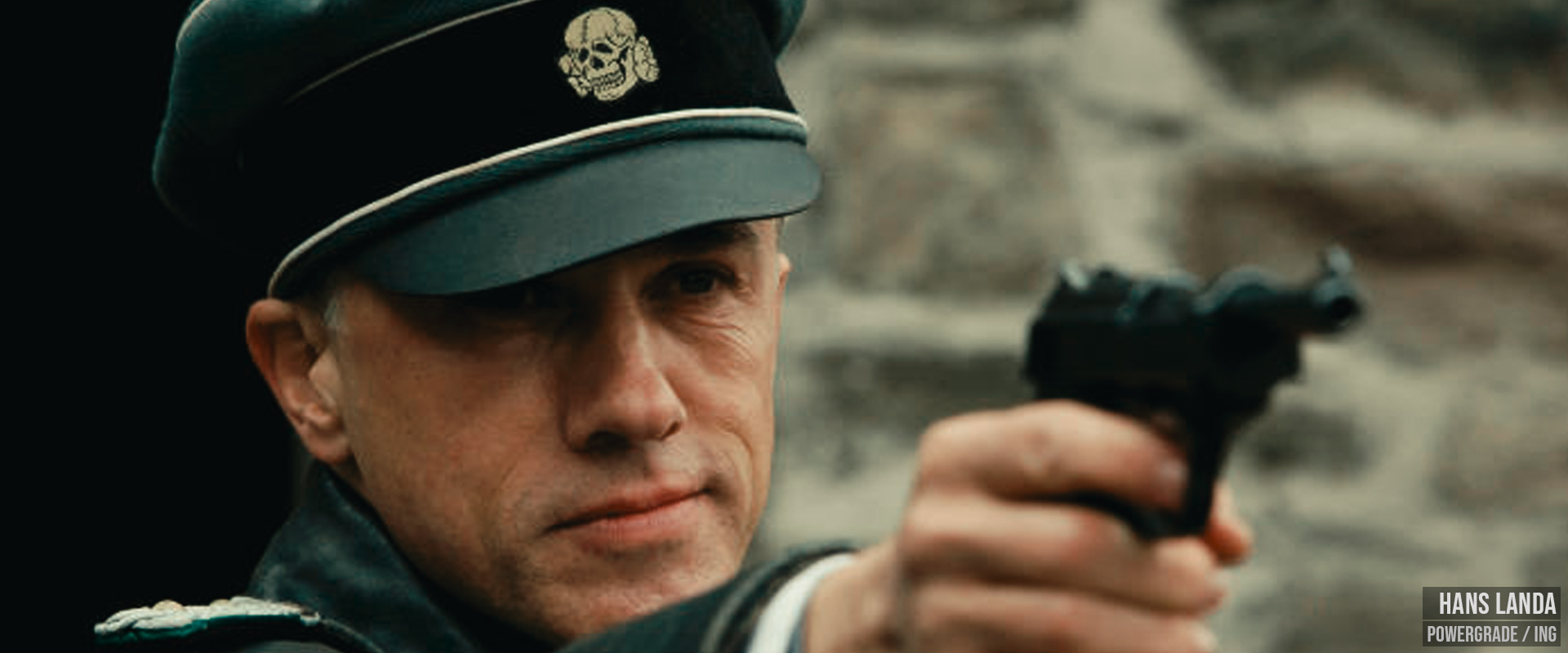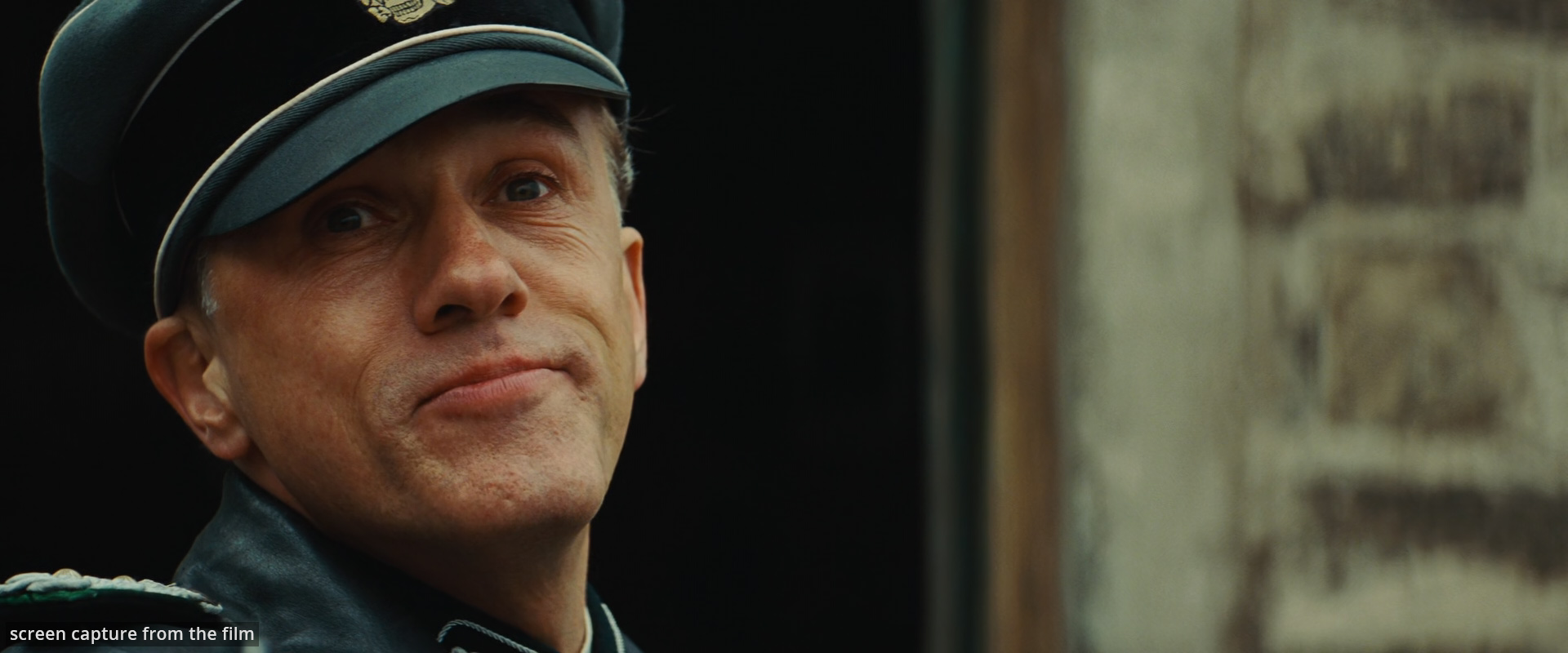 Inglourious Basterds (2009) / Directed by Quentin Tarantino / © Universal Pictures

NODE TREE:
---
PowerGrade: ALDO RAINE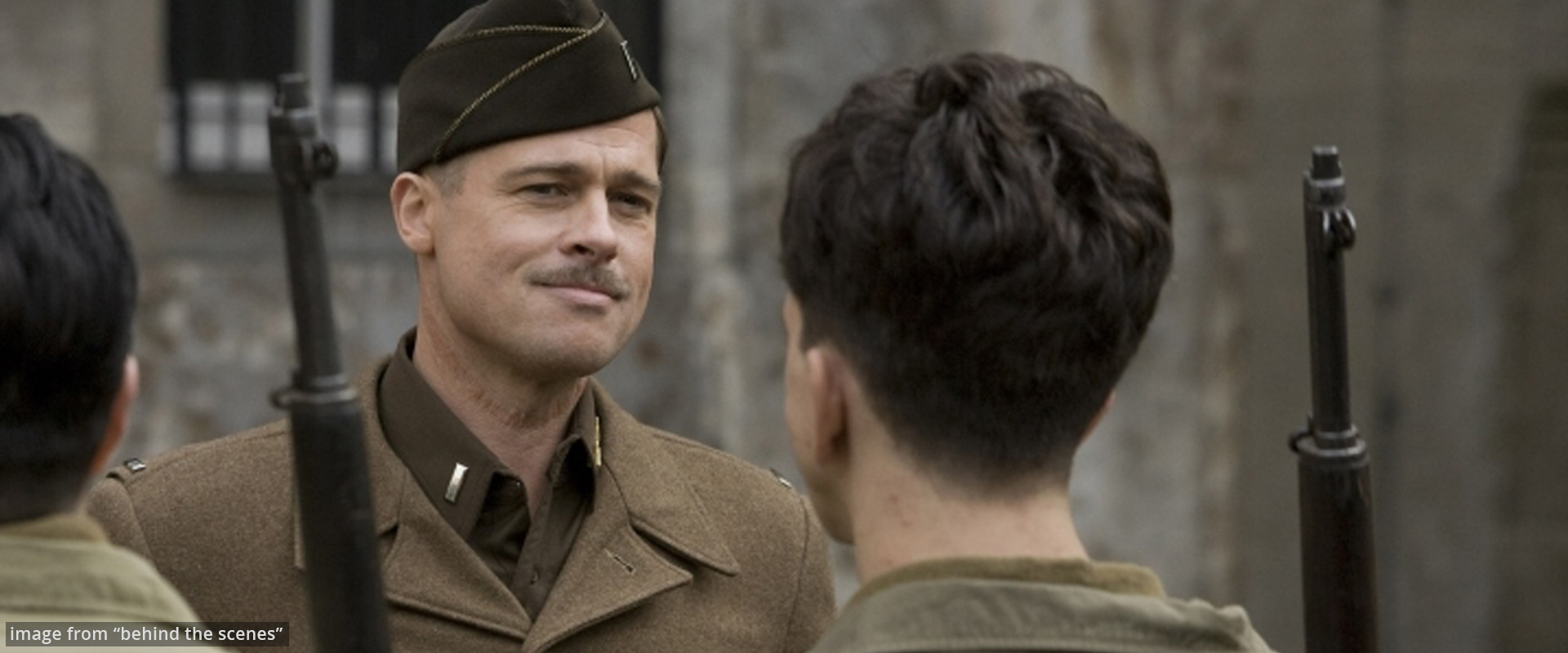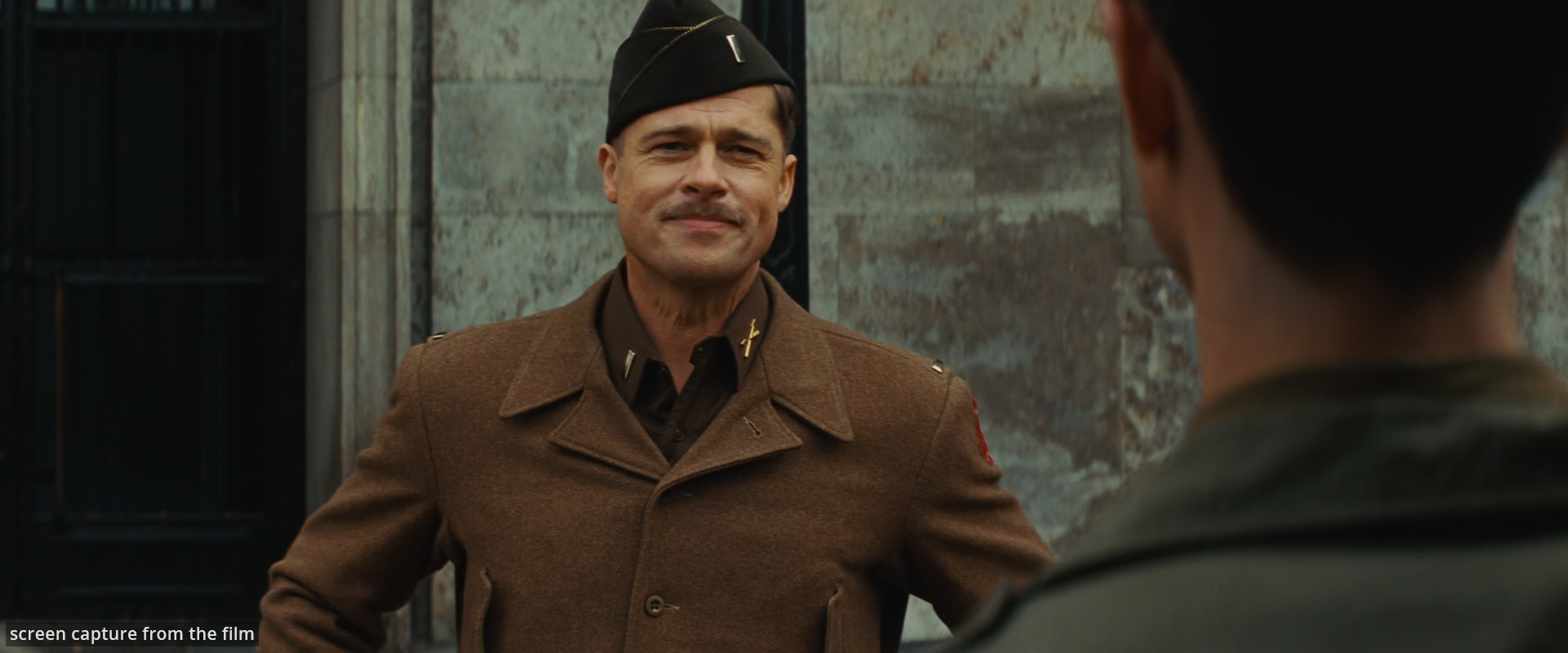 Inglourious Basterds (2009) / Directed by Quentin Tarantino / © Universal Pictures

NODE TREE:
---
PowerGrade: RUNNING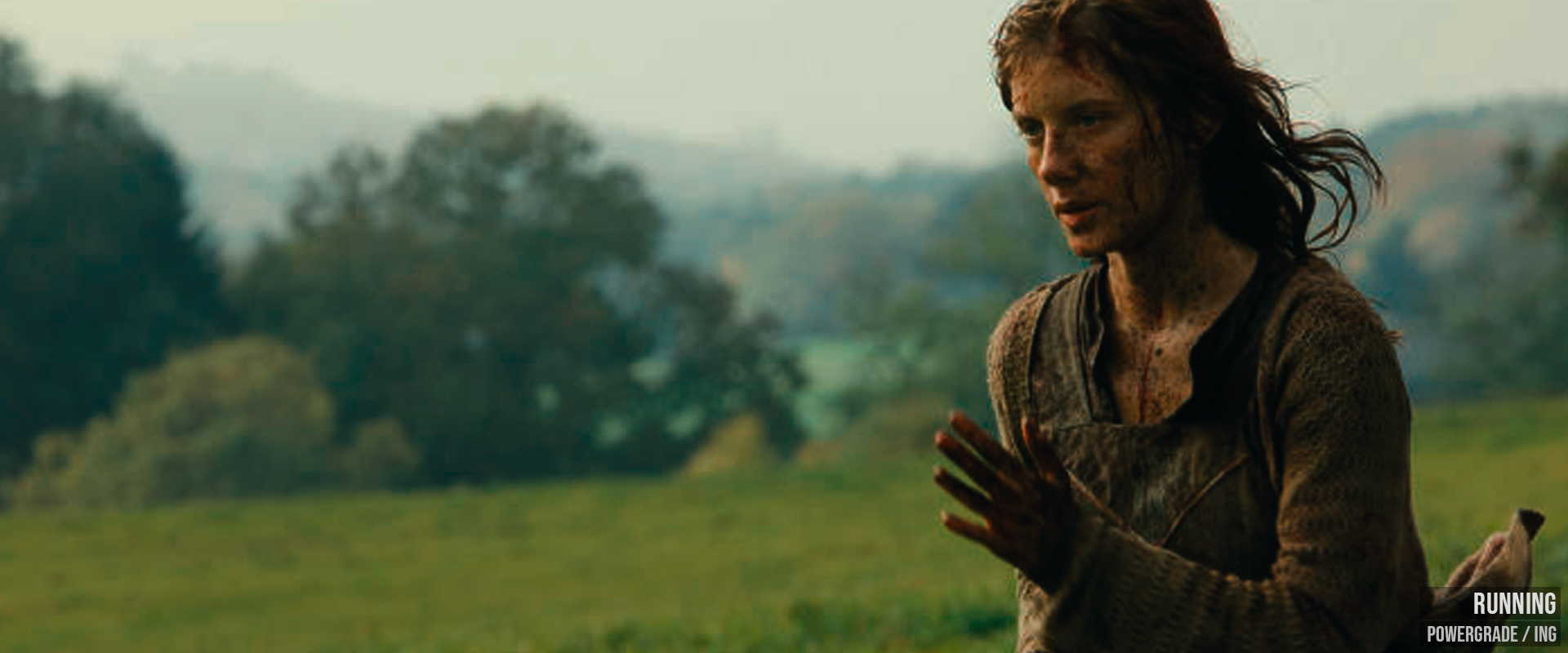 Inglourious Basterds (2009) / Directed by Quentin Tarantino / © Universal Pictures

NODE TREE:
---
PowerGrade: HAMMERSMARK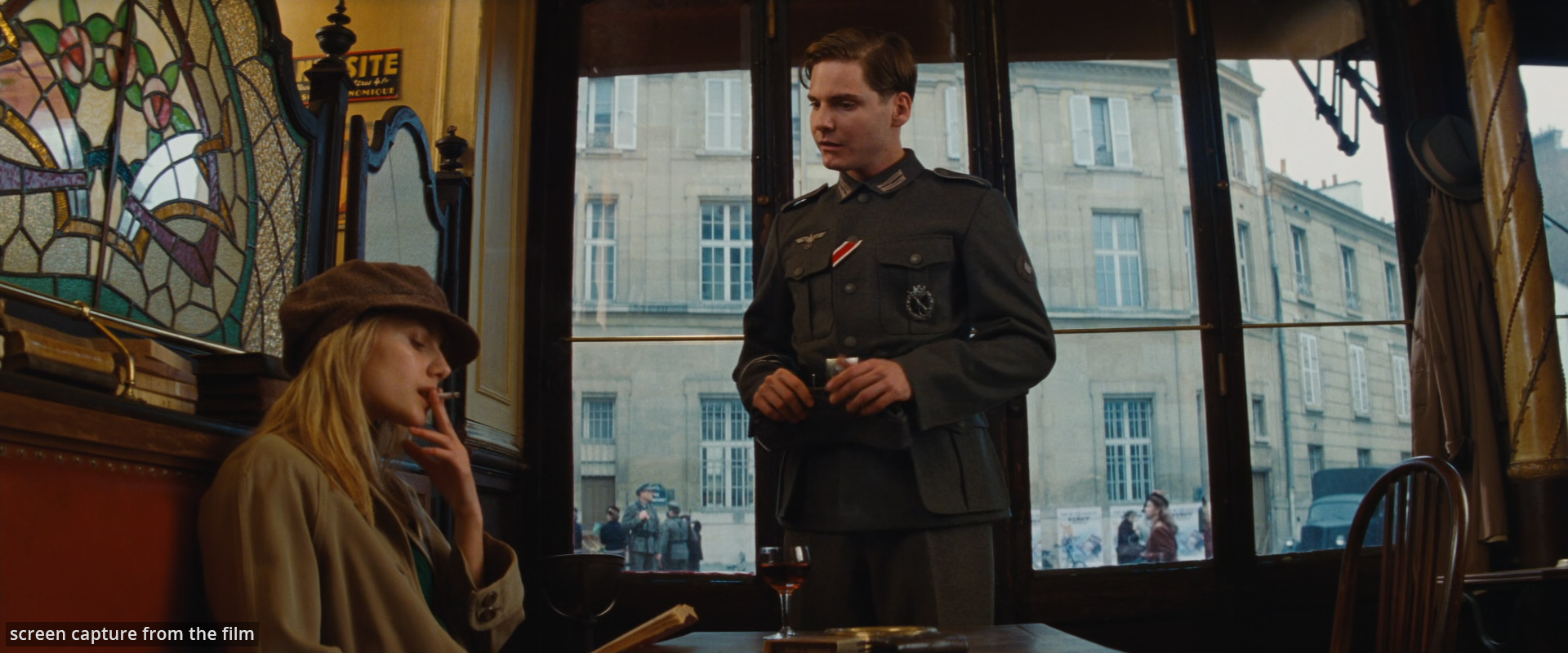 Inglourious Basterds (2009) / Directed by Quentin Tarantino / © Universal Pictures

NODE TREE:
---
Inglourious Basterds (2009)
DIRECTED BY: Quentin Tarantino
CINEMATOGRAPHY: Robert Richardson
PRODUCTION DESIGN: David Wasco
ART DIRECTION: Marco Bittner Rosser, Stephan O. Gessler, Sebastian T. Krawinkel, David Scheunemann, Steve Summersgill
COSTUME DESIGN: Anna B. Sheppard
SET DECORATION: Sandy Reynolds-Wasco
COLORIST: Yvan Lucas
CAST: Brad Pitt, Christoph Waltz, Michael Fassbender, Eli Roth, Diane Kruger, Daniel Brühl, Til Schweiger, Mélanie Laurent
ASPECT RATIO:
2.39 : 1

CAMERA:
Arriflex 435, Panavision Primo, G-Series, ATZ, AWZ2 and Cooke Lenses
Panavision Panaflex Millennium, Panavision Primo, G-Series, ATZ, AWZ2 and Cooke Lenses

NEGATIVE FORMAT:
35 mm (Kodak Vision2 200T 5217, Vision3 500T 5219)

CINEMATOGRAPHIC PROCESS:
Digital Intermediate (2K) (master format)
Panavision (anamorphic) (source format)
Spherical (some shots)

PRINTED FILM FORMAT:
35 mm (Fuji Eterna-CP 3513DI)
D-Cinema
PRODUCTION:
USA, Germany

PRODUCTION COMPANIES:
A Band Apart
Studio Babelsberg
Visiona Romantica

DISTRIBUTED BY:
Universal Pictures (International)