MAGNIFIER
FOR DAVINCI RESOLVE
---
---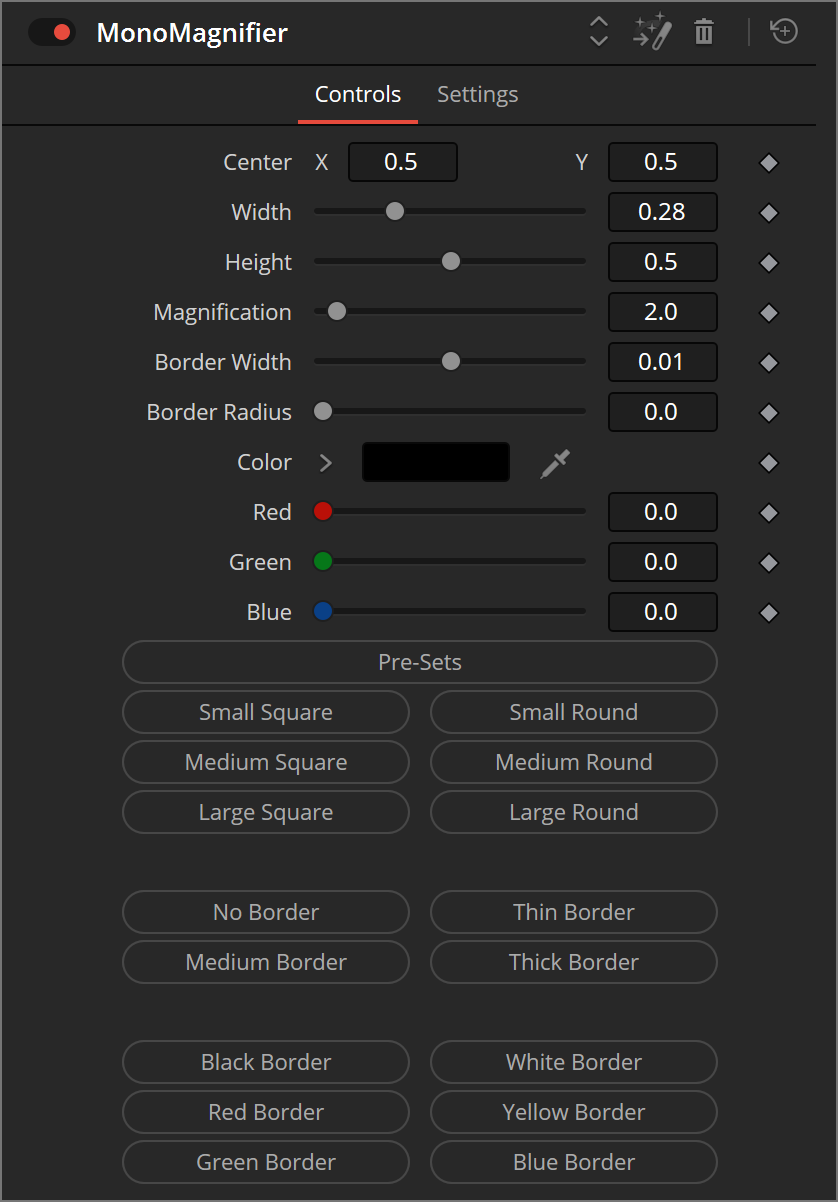 "Pre-Sets" Code by John Holt
---
PRESETS
John Holt coded some additional presets so you can just click a button to switch between square, round, thin and thick borders, change color and so on.
---
HOW TO INSTALL
Double-click on "MonoMagnifier.drfx
Click "Install". Done.
HOW TO USE
In Edit Page click on "Effects", "Toolbox" … open "MONONODES".
Drag and drop the "MonoMagnifier" onto your Clip or to an Adjustment Clip.
In the Inspector, switch to "Effects" Tab.
INSTALL LOCATIONS
Resolve will automatically "install" the .drfx file in these locations:
On macOS: Macintosh HD/Users/username/Library/Application Support/Blackmagic Design/DaVinci Resolve/Fusion/Templates/
On Windows: C:\Users\username\AppData\Roaming\Blackmagic Design\DaVinci Resolve\Support\Fusion\Templates\
On Linux: home/username/.local/share/DaVinciResolve/Fusion/Templates/
HOW TO UNINSTALL
1. Navigate to the appropriate template
directory in your file browser.
2. Delete the ".drfx" file.
---
DOWNLOAD
ko-fi.com / 4 KB
mediafire.com / 4 KB
---
VIDEO