LIGHT LEAK GENERATOR
FOR DAVINCI RESOLVE
---
WHAT IS A "LIGHT LEAK"?
A "light leak" occurs when there is a gap in the housing of a camera, camera magazine or other optical instrument that allows light to "enter" and in this way exposes the film to additional light. Here are some examples:
REFERENCES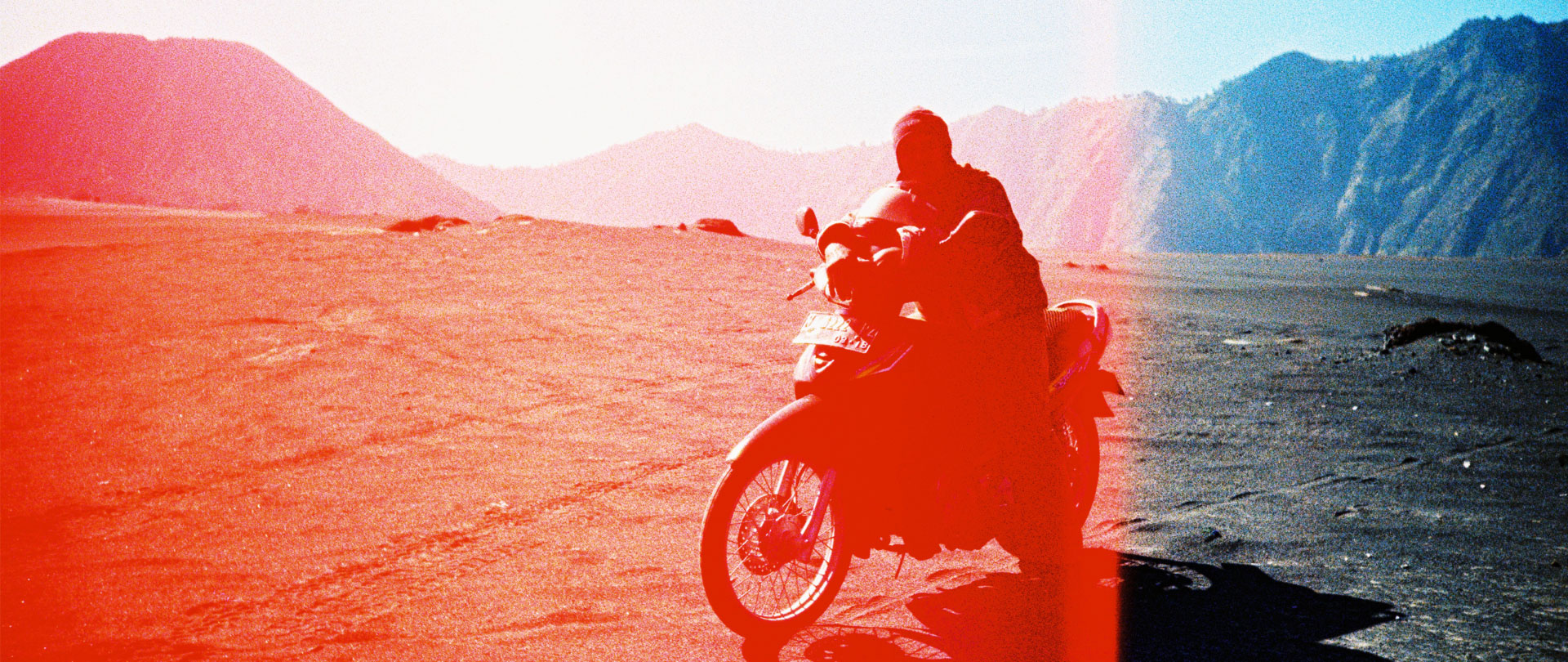 ---
COMPARISON VIDEO
For me, it was important that the generator I was going to build could produce light leaks that were very close to real light leaks. So here is a comparison video. On the left you can see recordings with "real light leaks" and on the right you see scenes that I filmed in order to use the "light leak generator".
REFERENCES
LEFT SIDE
GENERATOR
RIGHT SIDE
---
LIGHT LEAK GENERATOR
STYLISTIC APPROACHES
STILLS
---
VIDEO
---
INSTALL LOCATIONS
Resolve will automatically "install" the .drfx file in these locations:
On macOS: Macintosh HD/Users/username/Library/Application Support/Blackmagic Design/DaVinci Resolve/Fusion/Templates/
On Windows: C:\Users\username\AppData\Roaming\Blackmagic Design\DaVinci Resolve\Support\Fusion\Templates\
On Linux: home/username/.local/share/DaVinciResolve/Fusion/Templates/
HOW TO UNINSTALL
1. Navigate to the appropriate template directory in your file browser.
2. Delete the "mononodes-light-leak.drfx" file.
---
HOW TO USE THE GENERATOR
Soft Edge: defines the edge from hard to soft. If it is not soft enough you can use the Gradient to soften the edge even more. Use "black" as color.
Blend: transparency / intensity slider
Leak Width: defines the width of the Light leak.
Leak Smoothness: this slider defines the overall motion, how hard / smooth the light leak strikes from the site of the frame.

Waviness Scale: The size of the overall wave/waves.
Waviness Strength: The width / strength of that wave.
Waviness Speed: The speed of that wave.

Flicker Range: adds a flicker effect to the Light Leak.
Flicker Pause Length: Pause Length of the flicker effect.
Flicker Pause Interval: Pause Interval slider for the flicker effect.

1080p / 2160p: 1.0 for 1080p Timeline, 2.0 for 2160p timeline
Gradient: Color of the light leak. Check also "Monondes Light Leak Stripe" for a "stripe" preset. If you use "Screen" in Composite Mode, black will be transparent.
Flip: Will make the Light leak came from the left side.
Composite Mode: Set it to "Screen". You can also try out "Add" or "Color".
---
SYSTEM REQUIREMENTS
To install ".drfx" Bundles you will need DaVinci Resolve 17.2. or above. Free or Studio Version.

Minimum Requirement:
CPU: Intel Core i7 or AMD Ryzen 7
RAM: 16 GB
GPU: 4 GB VRAM

Recommended Requirement:
CPU: Intel Core i9 or AMD Ryzen 9
RAM: 32 GB
GPU: 8 GB+ VRAM

Lightweight:
mononodes-light-leak.drfx is only 7 kilobytes in size. I try to create this generator as light as possible. Keep an eye on your "Render Cache Fusion Output" which is set to "auto".
---
BUY
---
Have fun.

If you have any questions or need support, feel free
to contact me at stefanATmononodesDOTcom