REVERSE ENGINEERING THE GRADE
LOOK DEVELOPMENT COURSE
---
INTRODUCTION
Welcome to my course, where I will be sharing insights on how to reverse engineer a grade from scratch using behind the scenes images.

These images originate from still cameras, while the movies were shot on real film or cinema cameras, each with their unique color science. Therefore, the objective of this course isn't to perfectly match a single frame. Instead, we will focus on analyzing the scopes and creating a simple node tree to achieve a look similar to that of the original film.


We will delve into the popular "orange and teal" techniques, and I will provide my personal viewpoint on the most efficient and visually pleasing approach to producing a complementary color scheme. This includes creating a basic node tree that allows me to replicate the looks of various movies using a minimalistic approach.

The goal is not to simply imitate, but rather to examine scopes, enhance understanding of color harmony, and adopt a straightforward, efficient method. This method will enable you to work quickly and consistently achieve pleasing results for your projects.
---
WHAT'S INSIDE?
VIDEO CONTENT
PART 1
– Vectorscope
– Color Harmony
– Analyzing the scopes
– Orange and Teal Look
– Method 1
– Method 2
– Method 3
– Method 4
– The node tree
– Look Development

34min


PART 2
– Tenet
– Jurassic World
– Children of Men
– Iron Men 2
– A Quiet Place
– King Richard
– Milk
– Silence
– Skyfall


1h 14min
PART 3
– Feedback
– Coming Next
In Part 1, we'll dive deep into Color Harmony. This is a fundamental part of our course where we'll explore color palettes and how they harmonize in movie stills. We'll also study the vectorscope, a crucial tool that helps us understand color relationships in film.

I'll guide you through four different methods to create an Orange and Teal/Complementary look. By showing how different techniques can lead to unique and interesting results, you'll learn more about color grading in film.

In addition, I'll share how I design my node tree and give you insights into the process of look development. This knowledge will help you create visually striking projects by manipulating color with confidence and precision.

Part 2 involves the "Reverse Engineering the Grade" part. During this part, I'll employ "behind the scenes" images as our starting point to demonstrate the process of creating a grade from scratch. This hands-on demonstration will provide you with a comprehensive understanding of the look development process. By seeing the method I introduced in Part 1 put into practice, you'll gain practical skills needed for professional grading.

Part 3 is the Feedback / Upcoming section. Customers will have lifetime access to the course, and I plan to create additional videos based on user feedback.
---
Learn how to transform a chaotic palette into a
harmonious palette where colors complement each other.

ANALOGOUS
Analogous colors, which are located next to each other on the color wheel, form the next harmony. These colors are related and create a pleasing and relaxed visual effect. Due to their proximity, they do not clash or stand out from each other.

COMPLEMENTARY
Complementary colors are situated opposite each other on the color wheel. The high contrast between these two colors creates a vivid look, but it can also be used more subtle.

---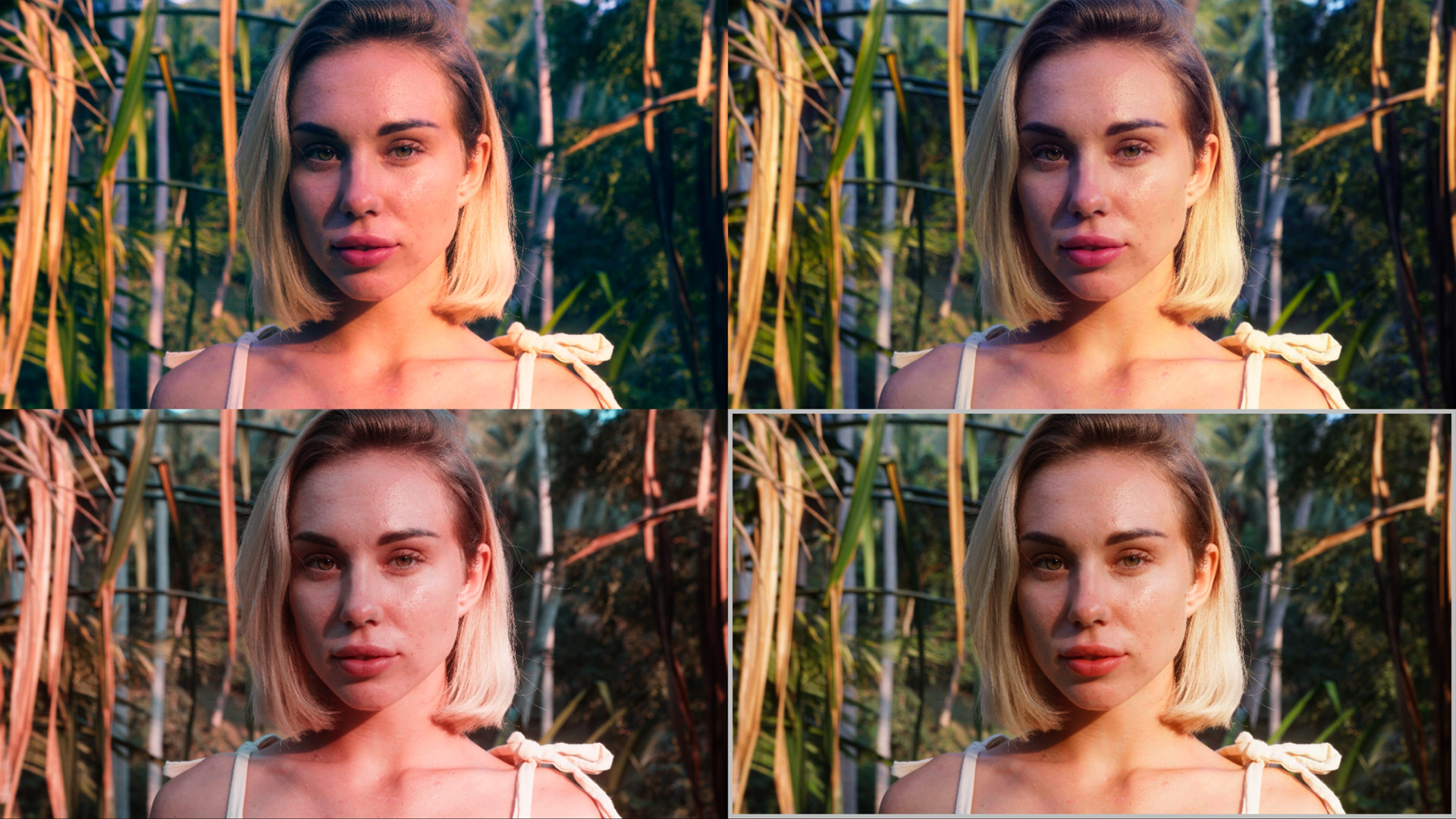 ORANGE & TEAL
In this video course, I will explore four different methods for creating an Orange & Teal Look, and share my thoughts on each. I will explain why there's a preferred method that can yield the most pleasing and flexible results.

Additionally, you'll learn how to further modify these looks to create complementary color harmonies and analogous looks.
---
THE NODE TREE
MINIMAL & CLEAN
Here, I introduce my fixed node tree. Consisting of just six nodes, this node tree can be used for all grades. I'd like to emphasize that all nine look replicas included in my course were constructed using this fixed node tree. The main goal of this course is to showcase the flexibility of this node structure. It not only empowers you to create a variety of looks, but also inspires you to generate entirely new ones.
This minimalist approach is flexible, allows for quick adjustments, and consistently leads to clean results. It's worth noting that I only use the native tools provided with DaVinci Resolve, and I don't rely on any DCTLs or external plugins.

---
BEHIND THE SCENES
REVERSE ENGINEERED GRADE
Milk (2008) / Directed by Gus Van Sant / © Focus Features
Skyfall (2012) / Directed by Sam Mendes / © Sony Pictures Releasing
Silence (2016) / Directed by Martin Scorsese / © Paramount Pictures
Tenet (2020) / Directed by Christopher Nolan / © Warner Bros. Pictures
King Richard (2021) / Directed by Reinaldo Marcus Green / © Warner Bros
Iron Man 2 (2010) / Directed by Jon Favreau / © Sony Pictures Releasing

---
VIDEO
---
BUY
Access to "REVERSE ENGINEERING THE GRADE" video course
Additional PowerGrades
Additional course material
One-time payment
No subscription
Free updates
Lifetime access
---
If you have any questions / suggestions / comments, feel free
to contact me anytime at stefanATmononodesDOTcom